Call a 24 Hour Plumber in San Francisco for Basement Plumbing Repair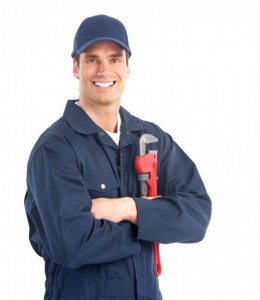 Don't ignore a wet spot in your basement. It could be the sign of a larger problem lurking below your home's slab. A 24 hour plumber in San Francisco can help you identify the problem and provide valuable basement plumbing repair.
Types of Basement Plumbing Problems
Basements have a couple of problems that are directly related to plumbing issues. Here are the most common issues that our plumbers contend with often:
Leaky water heaters
Broken sump pumps
Slab leaks
Each of these problems can vary in terms of severity, but what they all have in common is that if they are not fixed right away then you could be facing a flooding situation.
Get that Leaky Water Heater Fixed Today
A leaky water heater is a sign that there is either a crack in the tank, a problem with a line, or a valve is broken. Emergency plumbers in San Francisco can't tell over the phone what the problem is. They must see it up close. Chances are that the problem can easily be repaired, but you don't want to wait for the situation to worsen. This could result in unexpected water heater replacement.
Have Your Sump Pump Serviced without Delay
A home's sump pump is what prevents flooding due to extreme rainfall or other issues that cause water to back up into your home. It is also a plumbing fixture that frequently goes unnoticed. If you discover that your sump pump isn't running and hasn't lost power, call a plumber to find out what's happening.
Don't Let Slab Leak Ruin Your Home
The slab leak – also called a hidden leak – can ruin a home's structural integrity the longer it is allowed to exist. The problem with these leaks is that they can easily go unnoticed until the leak is so big that it has eaten away at concrete and causes flooding in the home. If you notice warm spots beneath your flooring, have higher than normal water bills, or are experiencing changes in water pressure at your home, call a for leak detection plumbing service right away.
Your #1 24 Hour Plumber in San Francisco Is Just a Phone Call Away
When you have an emergency, we'll get a licensed plumber to your home in less than 90 minutes. At San Francisco Plumbing & Rooter Pros, we know the value in quick service, budget-friendly pricing, and workmanship that is 100% guaranteed. Call your favorite 24 hour plumber in San Francisco today!